Here are our best Shading puzzles of 2021 selected from the 60 web posts in this category based on FAVE votes, web comments, and tester comments. All of these puzzles are gathered in this PDF file.
Shading puzzles are one of our more full genres, with several different styles that use clues in very different ways to specify a shading task. Our Best Of Shading puzzles for this year are similarly diverse in their representation across genres and what made them "favorite" solves. First in this group is a recent Nanro (Signpost) from Grant Fikes that was visually themed around tetrominoes and had a fairly narrow but interesting solving path.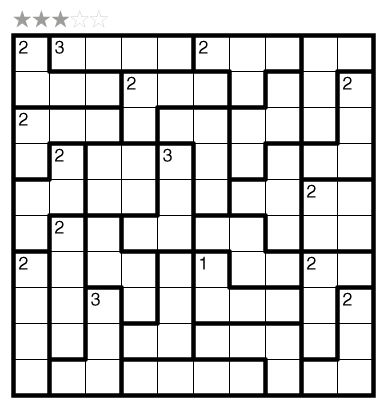 A far more difficult puzzle, a Sunday Stumper from Palmer Mebane, also got high marks. This Hungarian Tapa combines shading and number placement logic in a clever hybrid.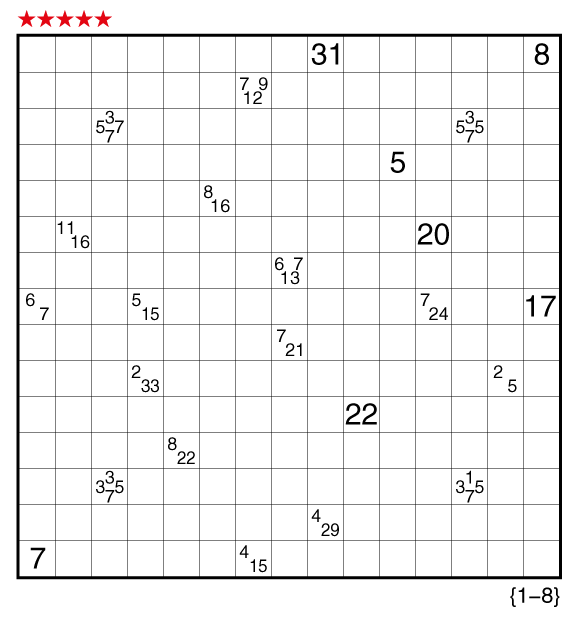 We had several new authors begin to contribute at higher rates in 2021, and Takeya Saikachi's creations were consistently great. This Kurotto (Hex) puzzle themed around the five rings of the Tokyo Olympics was another of the best Shading puzzles.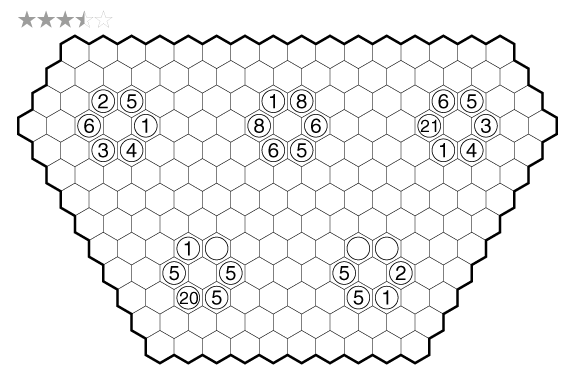 A different sports tribute, this 23-themed Tapa for "MJ" by Serkan Yürekli, got the second most votes in this category for the year and is another in a long line of stellar Tapa puzzles from this creator of the style.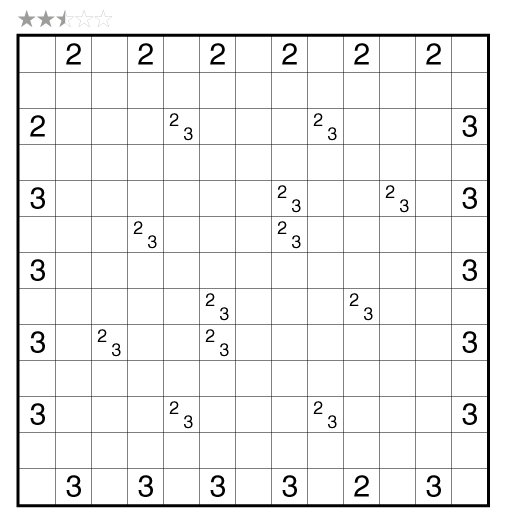 The best Shading puzzle of 2021, and one of the Top 3 puzzles of 2021, goes to a guest contribution from Chris Green. This Cross the Streams puzzle has a very curious visual theme with all the paired clues, and it might not seem possible like it just has one solution. Understanding what the theme implies and how some of the clues work together will open up this clever challenge.