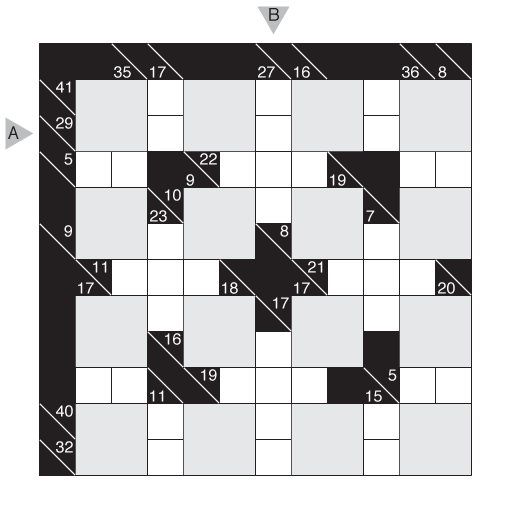 Theme: 4×4
Author/Opus: This is the 3rd puzzle from guest contributor İlay Zehra Şenay.
Rules: Variation of Kakuro. The gray (2×2) cells are to be filled by a single digit which sits in multiple rows and columns. No digits can repeat within an entry, regardless of if it is in a small or large cell.
Answer String: Enter the values in each white/gray cell in the marked row from left to right and then the marked column from top to bottom, separating the groups with a comma.
Time Standards (highlight to view): Grandmaster = 4:15, Master = 6:15, Expert = 12:30
Note: Follow this link for other Kakuro puzzles. More Kakuro puzzles can be found in Kakuro and Variations by Serkan Yürekli. Kakuro will also eventually be featured in The Art of Puzzles 2.