We make posts for our patron bonus puzzles so that people have a space to comment on these puzzles, mark as FAVES, or log their solving. If you are interested in receiving an extra puzzle each week, become a patron at the Master level or above at Patreon.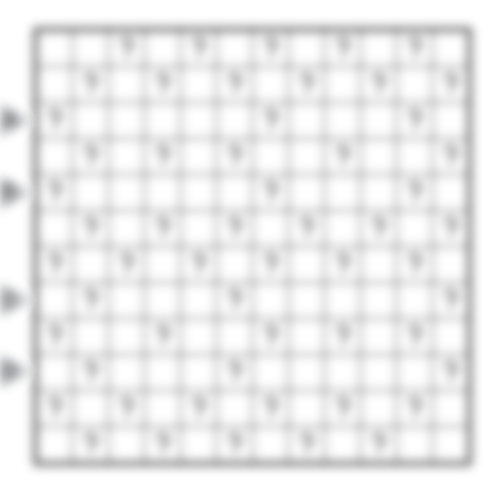 Theme: Scarecrows in the Fields
Author/Opus: This is the 20th puzzle from our contributing puzzlemaster John Bulten.
Rules: Place a mine into some of the empty cells so that each number represents the total count of mines in neighboring cells, including diagonally adjacent cells. ? signs can stand for any number.
Answer String: Enter the length in cells of each group of consecutive cells with mines from left to right for the marked rows, starting at the top. Separate each row's entry from the next with a comma.
Time Standards (highlight to view): Grandmaster = 2:00, Master = 3:00, Expert = 6:00