Here are our best Number Placement puzzles of 2021 selected from the 58 web posts in this category based on FAVE votes, web comments, and tester comments. All of these puzzles are gathered in this PDF file.
Some of the best puzzles start with a simple premise, and Grant Fikes' TomTom (Twins) that duplicates clue values — but doesn't share those values except for the cage signs — was an enjoyable puzzle concept from last year and one of our Best of 2021 puzzles.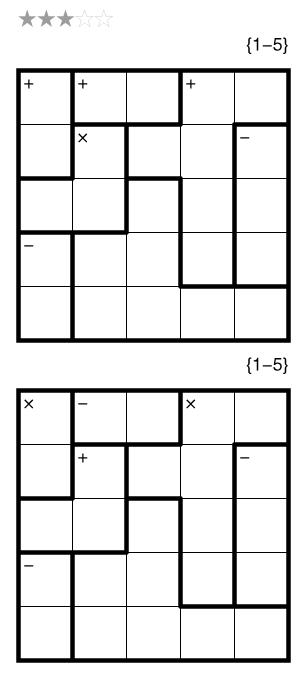 Another idea of duplication, this time within clue entries, led to this challenging Kakuro (Duplicate) by Thomas Snyder, "Nothing Unusual to See Here".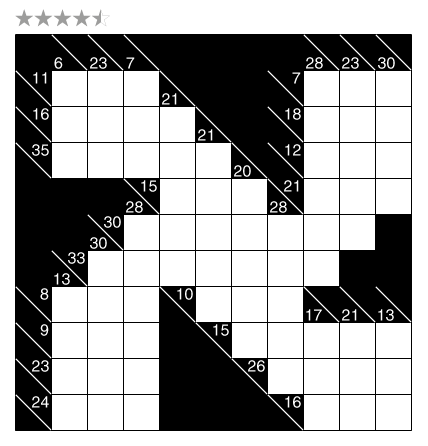 2021 brought a new contributing puzzlemaster to the site in JinHoo Ahn, who constructed several of the best puzzles of the year. In this category, two of his Skyscrapers puzzles got a lot of attention. First was this easier (but unusual) Skyscrapers called "Triplets".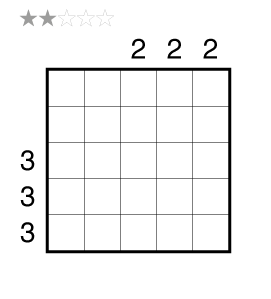 Getting even more votes and tying for our best number placement puzzle of 2021 was this Skyscrapers (Cipher) puzzle also by JinHoo Ahn with a compass direction theme in the letter clues and an interesting logical path to follow as well.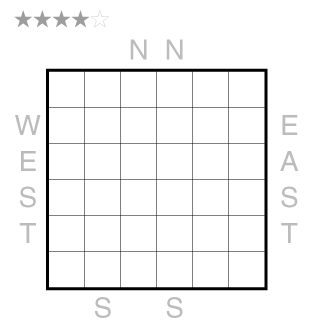 Sharing the top billing for Best Number Placement puzzle of 2021 is this Japanese Sums by Prasanna Seshadri. While not yet a regular style for the site, we are seriously considering adding in this genre to the site after seeing a few creative Japanese Sums puzzles during this year including this "Stopped on the Way Back" theme with increasing number series clues.