We'll start our Best of 2021 posts with some stats for the year.
2021 was a "full" year for us with over 320 web puzzles on the site, as well as twelve book releases including our first volumes of Grandmaster Puzzles Quarterly and the Masterpiece Sudoku Mix series. All told we released over 40 hours of web content and over 80 hours of book content (based off median solve times). In past years, when I've been changing jobs and/or moving cities, we would have to pause the site for a bit. Now with Serkan Yürekli as managing editor we have gotten to a regular publication schedule even when my science work has been chaotic (and this past year of COVID research and trying to balance time in SF and Seattle was chaotic). So kudos to Serkan and the other parts of the GMPuzzles team for keeping us on track. I'll have more thoughts on our progress through the year in our OKR posts in the next week.
In reviewing our favorite puzzles of the year, we will start with Sudoku which was featured in 55 webposts this year. As in years past, we selected the top Sudoku by reviewing FAVE votes, web comments, and tested comments. All of these puzzles are gathered in this PDF file.
We introduced "Sunday Stumpers" as a new concept this year and our first Best of winner was a challenging Killer Sudoku by Prasanna Seshadri, "Y Go Extra?"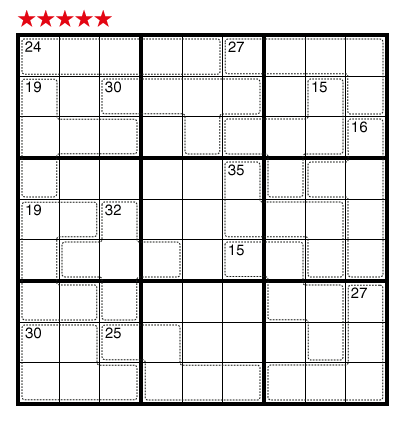 A few classic Sudoku stood out during the year. While primarily needing basic steps, the narrow solving path and challenging deductions of this "Two Snakes" Sudoku by Ashish Kumar got many favorite votes.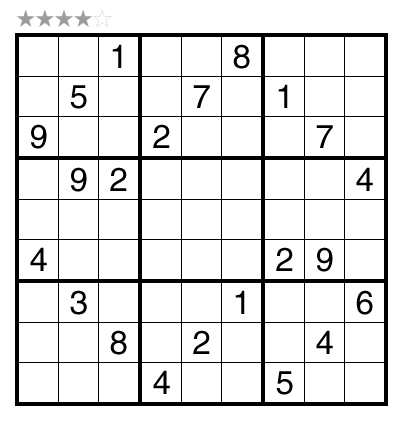 Another variation, Killer Su-Do-Ku by Michael Rios, got even more votes of approval despite its very difficult challenge.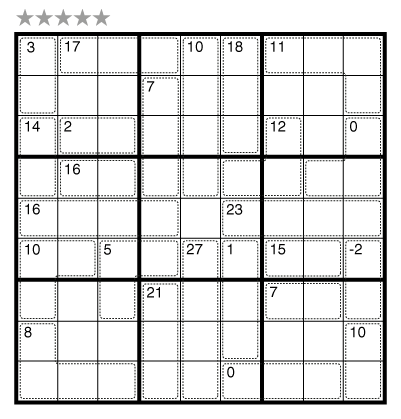 Our two favorite sudoku of the year both came from Thomas Snyder / Dr. Sudoku, including this "Gridlocked" Sudoku that has a really interesting collision of logical steps to tease apart the answer.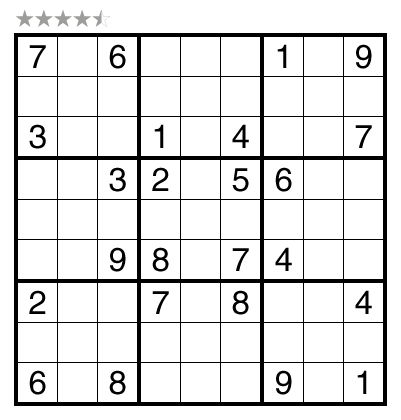 The top sudoku of 2021, as well as one of the Top 3 overall puzzles for 2021, was this "Christmas Tree"-themed Thermo-Sudoku that was part of our last official week of 2021. The visual and logical theme elements worked together in this creative construction that got a lot of FAVE votes in a very short time.