Here are our best Number Placement puzzles of 2017 (excluding Sudoku which is treated as its own category). We posted 22 Number Placement puzzles on the web throughout the year.
Two of our best puzzles in 2017, including this Kakuro (Touchy) by Grant Fikes, were exclusive for our patrons. If you want to see all of our puzzles, please subscribe to our site and you'll get these bonus puzzles and other rewards.
Another Kakuro, this one from guest contributor Walker Anderson, got incredible reviews.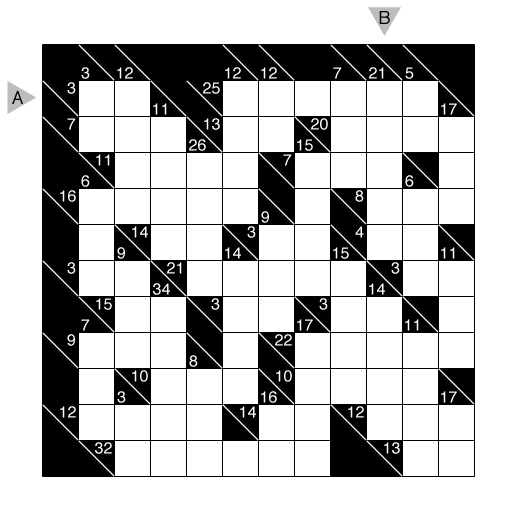 The top-rated Number Placement puzzle of 2017 came from Thomas Snyder, aka Dr. Sudoku, with this TomTom puzzle called Half and Half.