Here are our best Region Division puzzles of 2017, selected from the 42 web posts in this category (our second most frequent class of puzzle).
One of our theme weeks in 2017 was "Just One" with lots of puzzles using just the clue number 1. This Pentominous puzzle from Carl Worth was a very creative use of the just one rule, featuring the Roman numeral I, and was voted one of our best puzzles.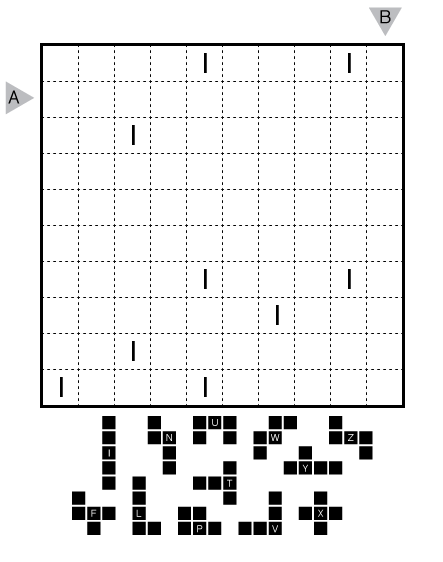 Another of the top puzzles was this Fillomino variation by Murat Can Tonta that required symmetric regions.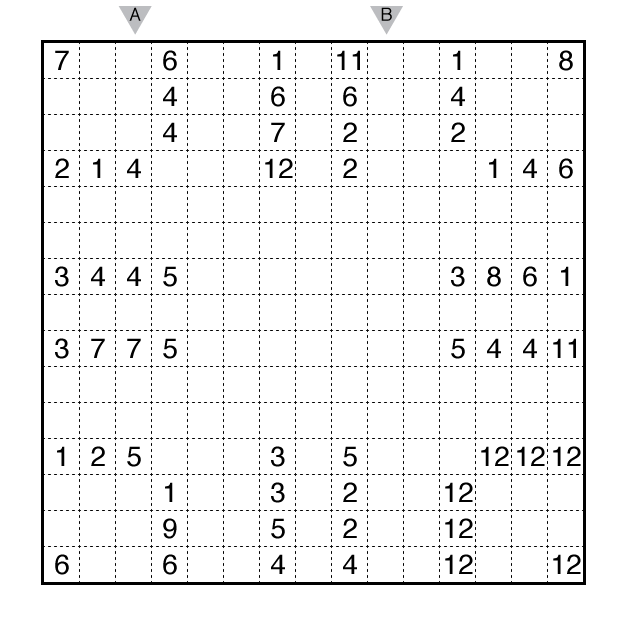 Our best Region Division puzzle of 2017 came from a guest constructor who is now a regular US puzzle team member: Walker Anderson (link to his blog). Walker cracks the "best of" listings a few times this year for his contributions, and this Cave puzzle had a really incredible logical flow.