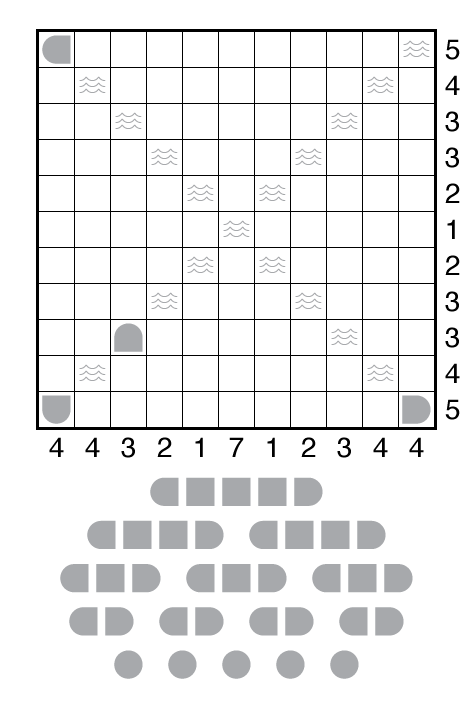 Theme: X Marks the Spot
Rules: Standard Battleships rules. Notice the larger than usual fleet beneath the puzzle.
Answer String: For each row from top to bottom, enter the number of the first column from the left where a ship segment appears. If the row is empty, enter 0. Enter these numbers as a single string with no separators.
Time Standards (highlight to view): Grandmaster = 5:45, Master = 8:30, Expert = 17:00