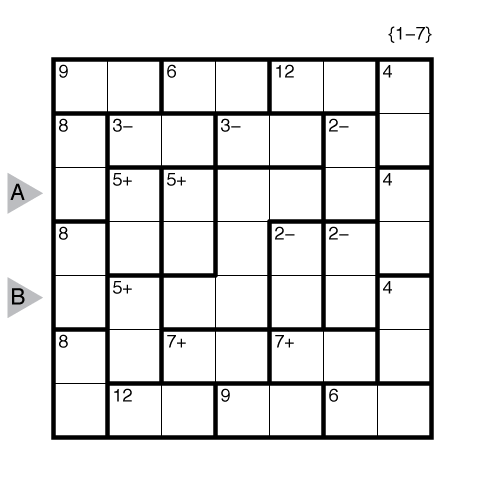 Theme: Repeats Upon Repeats
Author/Opus: This is the 302nd* puzzle from Thomas Snyder, aka Dr. Sudoku. (*Saturday's puzzle is a 300th post special, so this entry is out of order.)
Rules: Standard TomTom rules, using the integers 1-7.
Answer String: Enter the 3rd row from left to right followed by the 5th row from left to right. Separate the entries with a comma.
Time Standards (highlight to view): Grandmaster = 2:30, Master = 4:30, Expert = 9:00
Note: Follow this link for other classic TomTom. If you are new to this puzzle type, here are our easiest TomTom to get started on. More TomTom puzzles can be found in The Art of Puzzles.