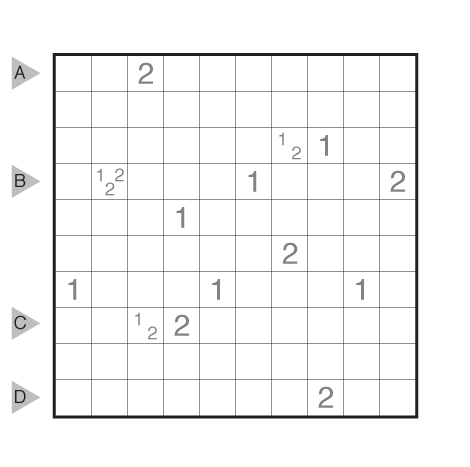 Theme: Equal Representation
Author/Opus: This is the 84th puzzle from our contributing puzzlemaster Murat Can Tonta.
Rules: Variation of Tapa Rules. Every given clue is lying in two ways: first, the number of given clues in that cell is false; second, the value of any given clues is not true for any part of the Tapa around that cell. For example, a 3 clue could actually indicate 24, but it could not indicate 2 (same number of clues) or 23 (the digit 3 appears). 0 is not a valid clue for this Tapa.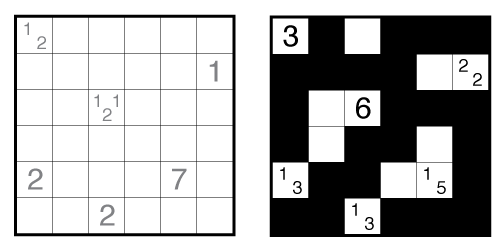 Answer String: Enter the length in cells of each of the shaded segments from left to right for the marked rows, starting at the top. Separate each row's entry from the next with a comma.
Time Standards (highlight to view): Grandmaster = 2:45, Master = 6:00, Expert = 12:00
Note: Follow this link for other Tapa variations and this link for classic Tapa. If you are new to this puzzle type, here are our easiest Tapa puzzles to get started on. More Tapa puzzles can be found in The Art of Puzzles and in Tapa and Variations, both by Serkan Yürekli.