Here are our best Object Placement puzzles of 2020, in chronological order, selected from the 33 web posts in this category based on FAVE votes, web comments, and tester comments. All of these puzzles are gathered in this PDF file.
This Star Battle puzzle from Thomas Snyder (our first in many months that announced we were coming back) got the most FAVE votes for the year, but probably as much for the news as for the puzzle itself, with 22 stars to be placed with 22 days before re-launch.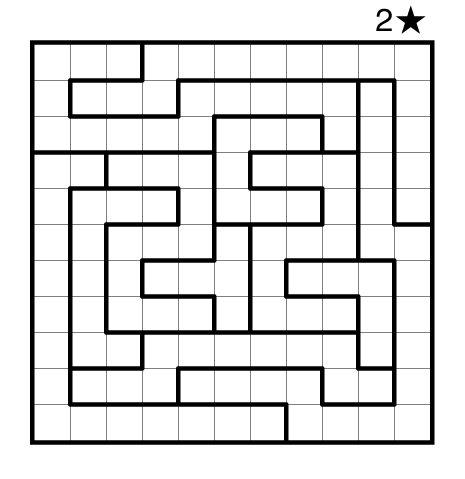 Serkan Yürekli wrote this favorite Battleships with a slightly unusual solving path that solvers enjoyed.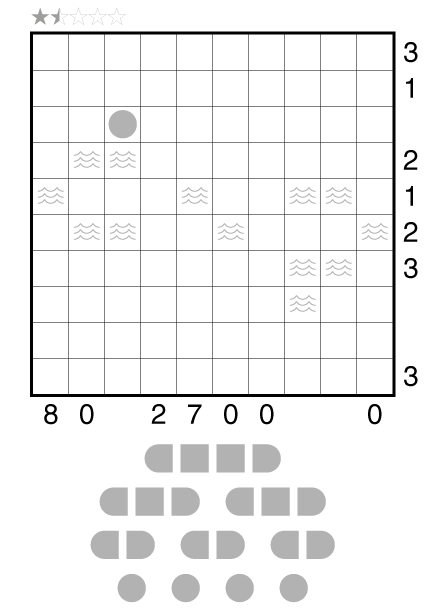 Guest contributor JinHoo Ahn wrote another of our Best of 2020 puzzles with this "Double Numbers" Battleships with a very elegant theme and solving path.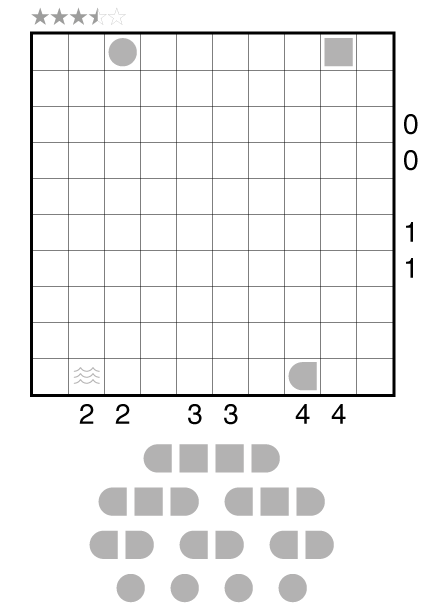 2020 featured a lot of Star Battle puzzles on the site and in our store; this Star Battle from Ashish Kumar with a nice symmetric set of regions got a good response from our solvers.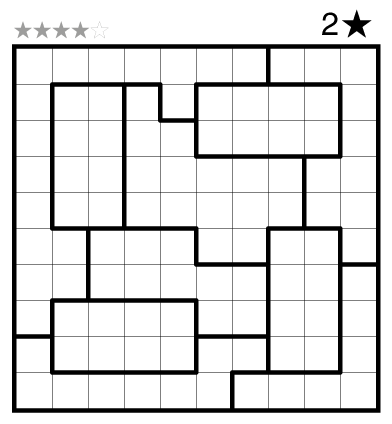 Our final best of 2020 in object placement came in October from Murat Can Tonta, with a Statue Park themed around the corner placements.