Our master+ subscribers receive access to two bonus puzzles each week in addition to other rewards. We make these posts so those supporters have a space to comment on these puzzles, mark as FAVES, or log their solving. If you are interested in subscribing and seeing these bonus puzzles, click here for more info.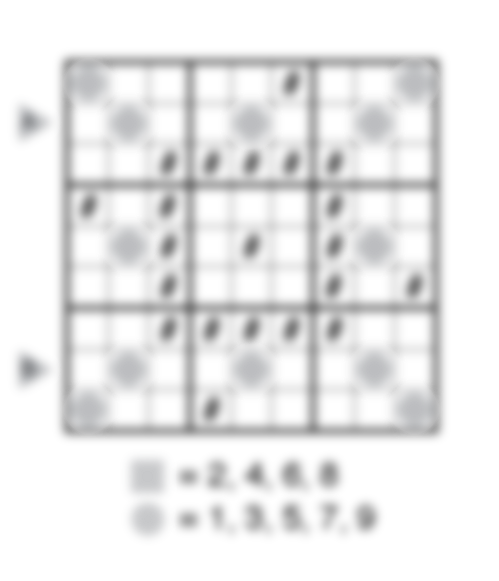 Theme: Starburst
Author/Opus: This is the 345th puzzle from Thomas Snyder, aka Dr. Sudoku.
Rules: Standard Sudoku rules. Also, cells with a square contain an even digit; cells with a circle contain an odd digit.
Answer String: Enter the 2nd row from left to right, followed by a comma, followed by the 8th row from left to right.
Time Standards (highlight to view): Grandmaster = 7:30, Master = 9:15, Expert = 18:30
Note: Follow this link for other Even/Odd Sudoku. Follow this link for classic Sudoku.