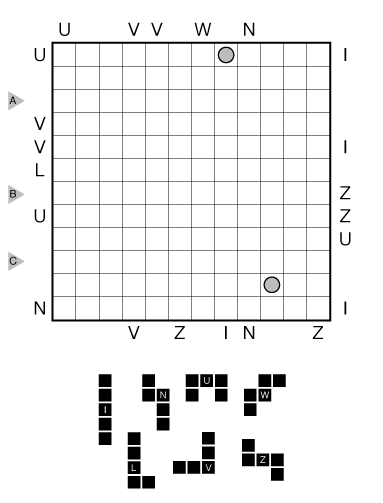 Theme: Clue Symmetry and Logic
Author/Opus: This is the 91st puzzle from our contributing puzzlemaster Serkan Yürekli.
Rules: Draw a snake (a 1-cell wide path) out of pentominoes that doesn't touch itself, not even diagonally. The head and tail of the snake are given by circles. Pentominoes can be rotated/reflected, and can be used more than once. The letters outside the grid represent the first pentomino visible in the corresponding direction.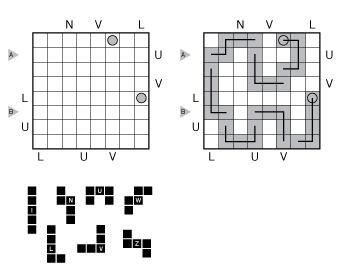 Answer String: Enter the number of cells used by each of the snake segments from left to right for the marked rows, starting at the top. Separate each row's entry with a comma. The example has the answer "211,231".
Time Standards (highlight to view): Grandmaster = 2:30, Master = 3:30, Expert = 7:00
Solution: PDF
Note: Follow this link for other Snake puzzles.