Region Division puzzles made up a total of 64 posts, and had some of the highest rankings of all of our puzzles making this an incredibly tight category.
One puzzle with a very high FAVE/solver ratio was this creative "Infinity!" Araf from Serkan Yürekli: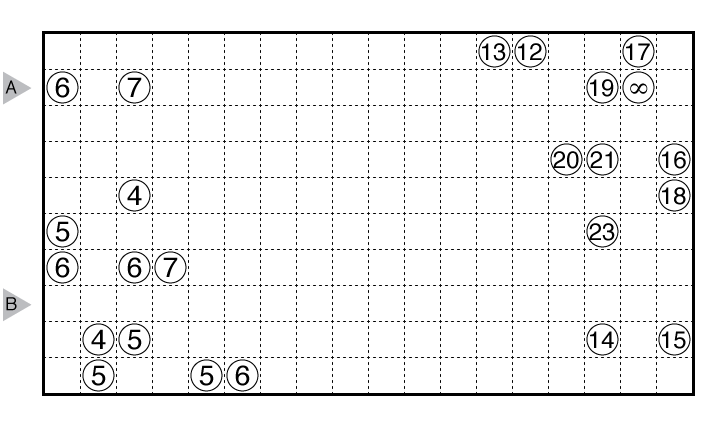 (view image directly for larger form)
While many of our best Cave puzzles were contained in our ebooks this year, Thomas Snyder's Product Cave from January garnered a lot of Favorite votes: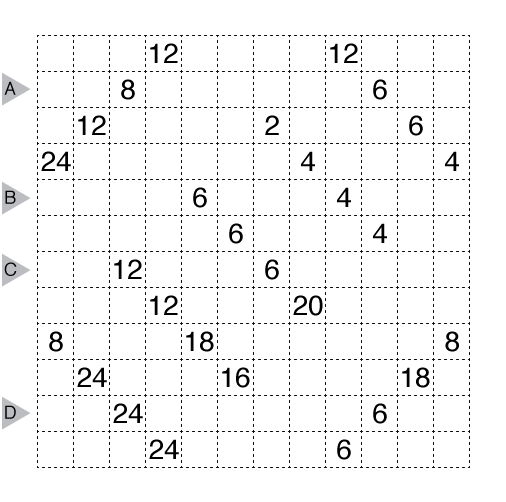 Fillomino puzzles closed out our favorites of 2014. Arguably the best puzzle of the year was a giant Fillomino "Dear John" from Grant Fikes that went out to our patrons in April; these votes just cover our web puzzles though.
Tapio Saarinen made a cute Fillomino out of just tiny digits: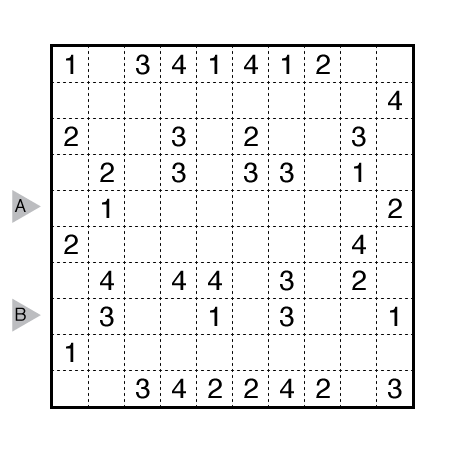 Guest contributor Robert Vollmert created a really challenging Checkered Fillomino with some interesting discoveries inside as well: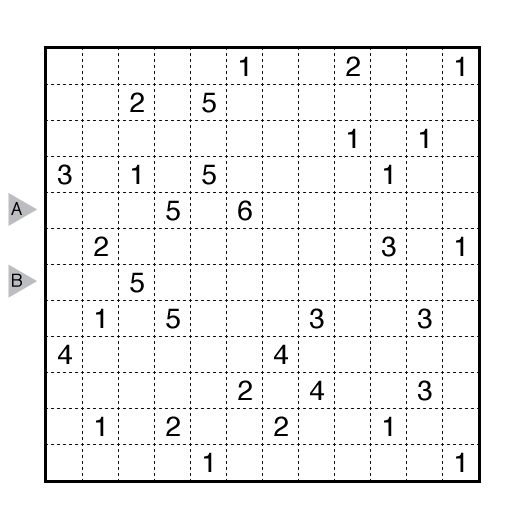 Closing out the best Region Division puzzles of 2014 were a pair of Cipher Fillomino from Palmer Mebane. Palmer's not had a lot of interest in puzzle construction over the last couple years, but whenever he returns with new ideas they have been fantastic. Quoting from his email that submitted these two: "This is not really a return; just a couple good ideas that were too good (in my head) to leave undone." While Tic-Tac-Toe got a lot of Fave votes, the C Major theme earned the most for Region Division puzzles and tied (with the TomTomTom and a puzzle to be named tomorrow) for Puzzle of the Year: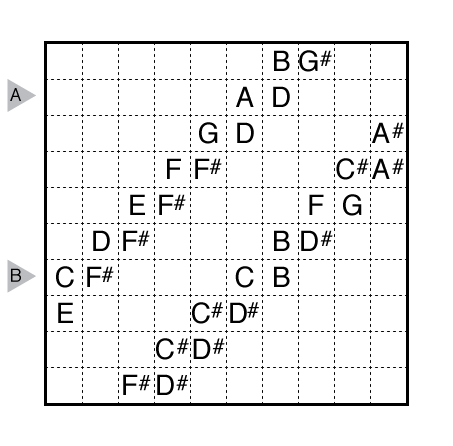 These best puzzles have been gathered in this PDF.