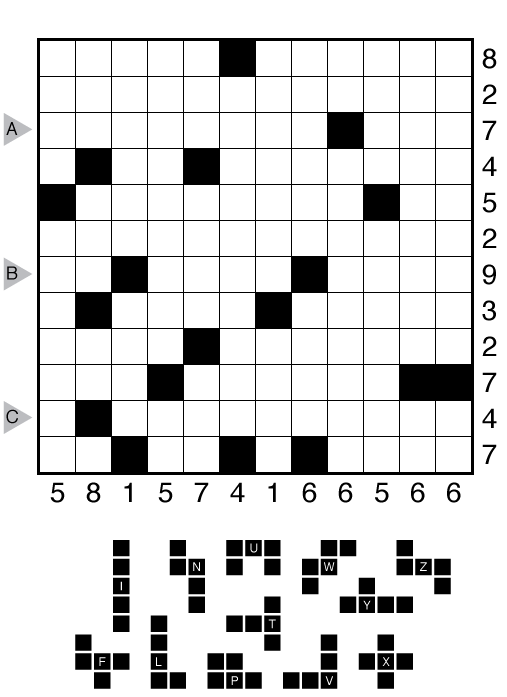 Theme: Logical (Originally on 2014 Hungarian Puzzle Championship)
Author/Opus: This is the 6th puzzle from guest contributor Zoltán Horváth.
Rules: Place all 12 pentominoes into the grid, rotations and reflections allowed. Pentominoes cannot touch each other, not even diagonally. Pentominoes cannot use any of the black squares. Outside numbers indicate how many cells in that row/column are part of pentominoes.
Answer String: Enter letters for all pentomino segments from left to right in the marked rows, with one letter for each cell it appears in (e.g. LLLLIV,XXXUU). Separate each row's entry with a comma and use CAPITAL LETTERS.
Time Standards (highlight to view): Grandmaster = 7:30, Master = 12:30, Expert = 25:00
Solution: PDF; a solution video is available here.
Note: Follow this link for other puzzles involving Pentominoes.