The Sudoku Grand Prix (GP) has certainly now shown a variety of test styles after the creative but unorthodox Turkish test this past weekend. I'm still not sure exactly what the GP is trying to be, and I have no idea what the "playoff" in Beijing will look like (does anyone know anything about the rules or puzzle designers?), but the list of 10 competitors to qualify is getting much clearer now. Quite incredible to have a different winner for each event so far.
Our test, like some others in the GP such as the UK test, had a pretty clear goal to have a lot of elegantly constructed sudoku in pretty simple styles to test basic sudoku skills. All our puzzles had fair, logical solution paths, and we expected many solvers would finish. And as I still think of this as a US Sudoku Qualifier first, and a GP contest piece second, I was glad we got two of the qualifying Americans to submit all of the answers even if one had a mistake. While this is now quite belated, congrats to Jason Zuffranieri for his US victory and to Bastien Vial-Jaime for the overall victory.
Here is the second pair of classic sudoku that appeared on that contest.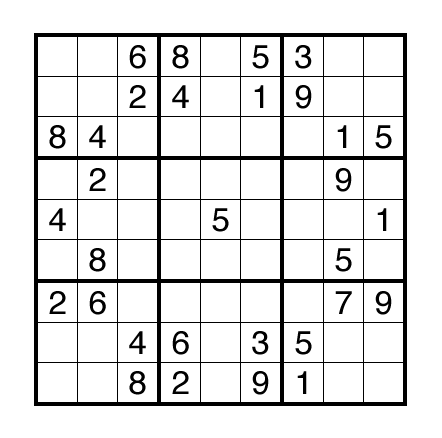 or solve online (using our beta test of Penpa-Edit tools)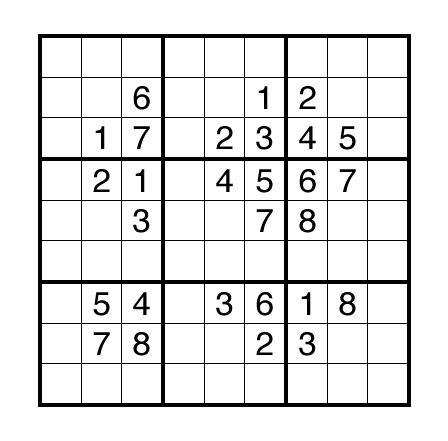 or solve online (using our beta test of Penpa-Edit tools)
Themes: Both geometric and logical
Answer String: For the USSQT, the answer strings were a set of rows/columns encountered late in the puzzle. For this week, you can just hit the solved button on an honor system if you think you've solved it.
Design Notes (highlight to view): The third classic sudoku (and first here) was built around an even versus odd theme and recognizing this unusual partitioning of the digits will be key to making fast progress. A bunch of singles (either naked or hidden) can be found based on parity around the middle sections which finally breaks through to the final solution. The fourth classic sudoku (and second here) was constructed to have an early and pretty clear single sticking point aspect to it. The geometry suggests something should be present in the almost full rows or columns. If solvers focus on those most constrained positions in the first column, they will find a naked pair [89] that gets the whole solve going. While none of these classic puzzles required extremely difficult techniques, keeping the solving paths somewhat tight at the very start makes them good competition challenges in my mind.