As promised, here was the original Thermo-Skyscrapers created for the USPC. I like the visual pattern and tightness of solving path much more, but it was simply too hard to use, particularly before the practice you now have from the one you saw on the USPC from yesterday's post.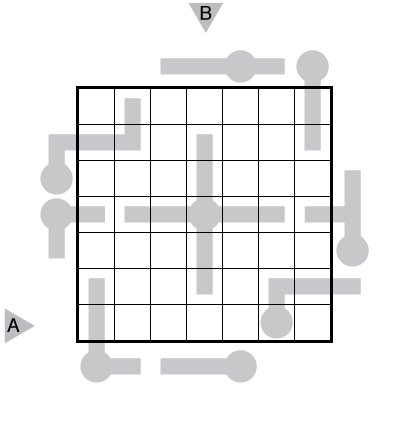 or solve online (using our beta test of Penpa-Edit tools)
Theme: No given numbers, and full clue cell symmetry
Rules: Standard Skyscrapers rules. Also, as in Thermo-Sudoku, digits must be strictly increasing in all thermometer shapes from round bulb to flat end.
Answer String: Enter the seven digits inside the grid for the 7th row from left to right, followed by a comma, and then the seven digits inside the grid for the 4th column from top to bottom.
Solution: PDF