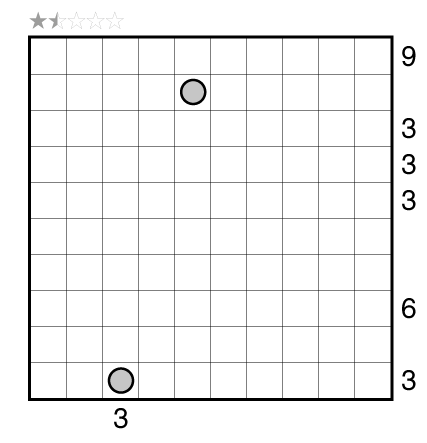 Theme: Divisible by 3
Author/Opus: This is the 53rd puzzle from our contributing puzzlemaster Ashish Kumar.
Rules: Locate a snake (a 1-cell wide path) of unknown length in the grid, whose head and tail are given. The snake does not touch itself, even diagonally. Numbers outside the grid indicate the number of snake cells in that row/column.
Difficulty: 1.5 stars
Time Standards (highlight to view): Grandmaster = 0:50, Master = 1:30, Expert = 3:00
Solution: PDF
Note: Follow this link for other Snake puzzles. More Snake puzzles and variations can be found in Snake and Variations by Serkan Yürekli.