Here are our best Loop/Path puzzles of 2019, selected from the 42 web posts in this category based on your FAVE votes:
A couple of our "Best of" in this category are variety puzzles, starting with this loop + word puzzle combination O'utcast from Serkan Yürekli.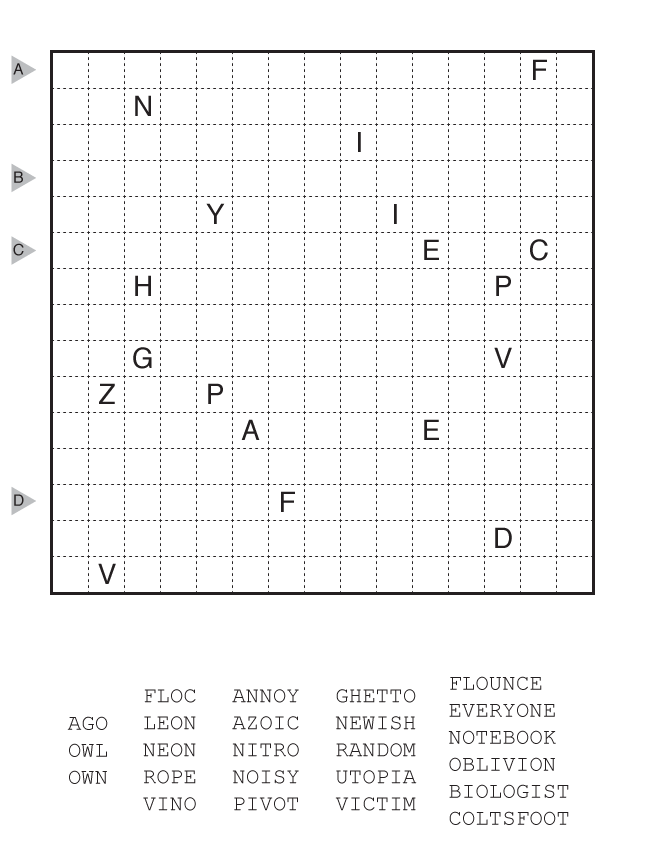 Guest contributor Bryce Herdt created a quite unusual Castle Wall puzzle that got a fair number of FAVE votes.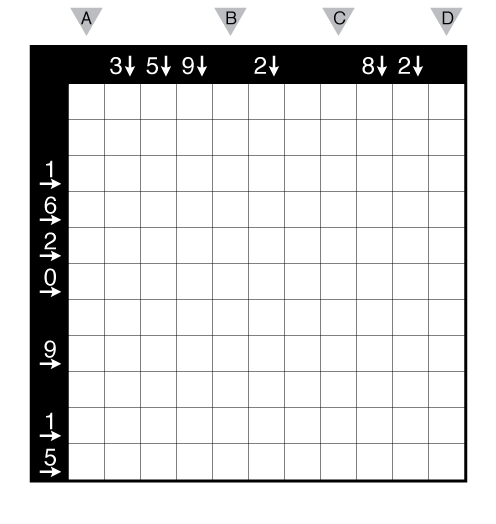 Another guest contributor, Joseph Howard, put together this challenging Yajilin variation with some "false" clues that might be covered up. The solvers who found their way to end enjoyed the journey.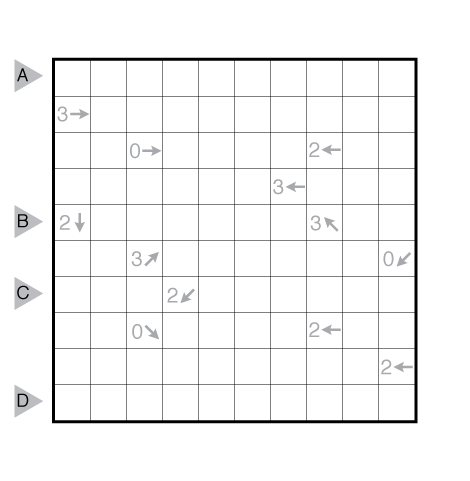 Another Castle Wall, this one by Murat Can Tonta, was our second best in this category, with a noteworthy solving path if you can find it.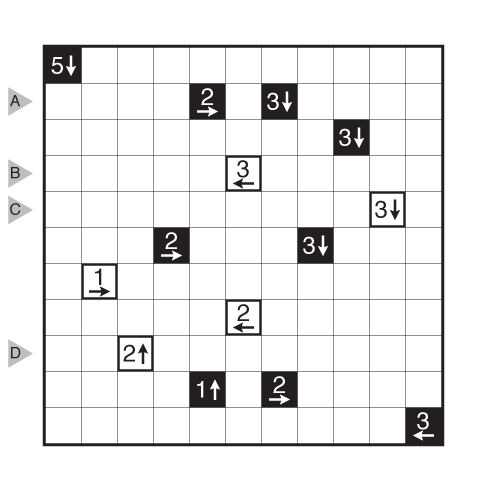 The best Loop/Path puzzle of 2019, and also the top vote getter across all categories as the best puzzle of 2019, is an absolutely crazy variation by Yuki Kawabe. It combines some shading, object placement, and snake path genres into a hybrid called SSS (Sundoku Snake Shape).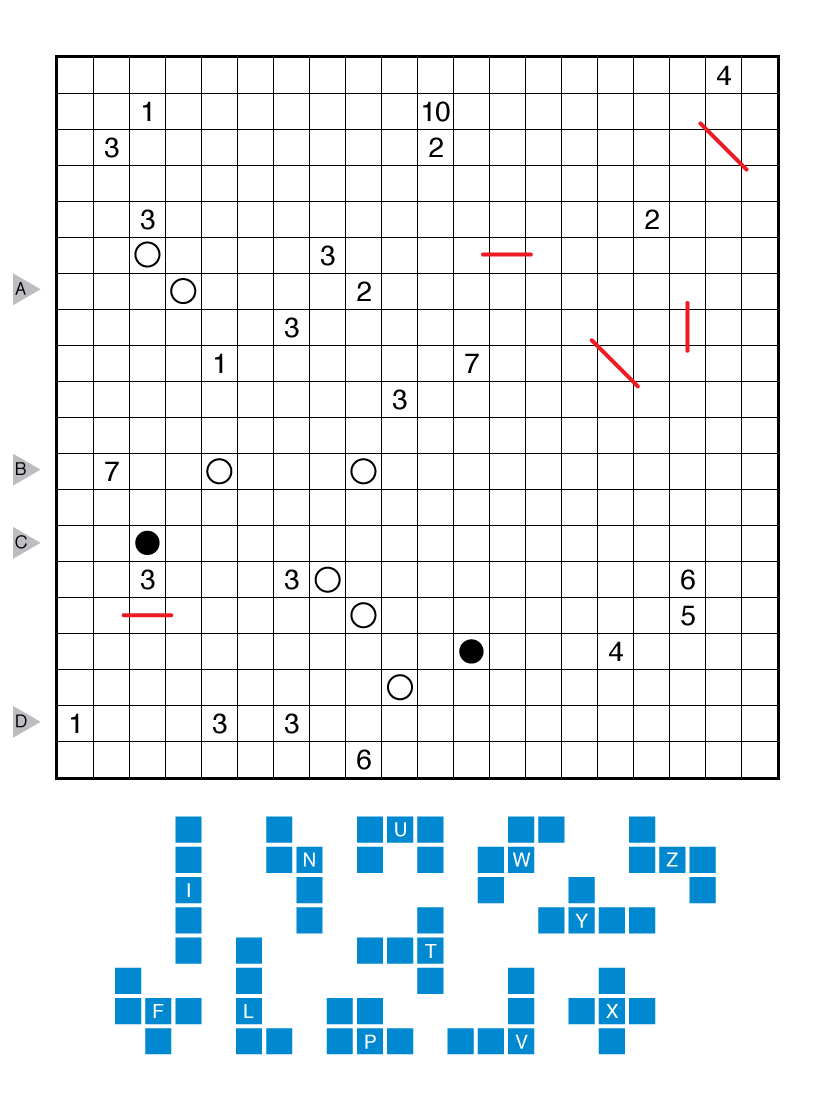 All of these best Loop/Path puzzles are collected in this PDF file.