Here are our best Object Placement puzzles of 2019, selected from the 38 web posts in this category based on your FAVE votes:
Our first favorite puzzle was a bonus for our subscribers, a Star Battle from Murat Can Tonta with four interacting T's framing the grid. (We are beginning to organize all of our web bonus puzzles into a new book so that those who missed these puzzles from 2014-2019 can see what they missed.)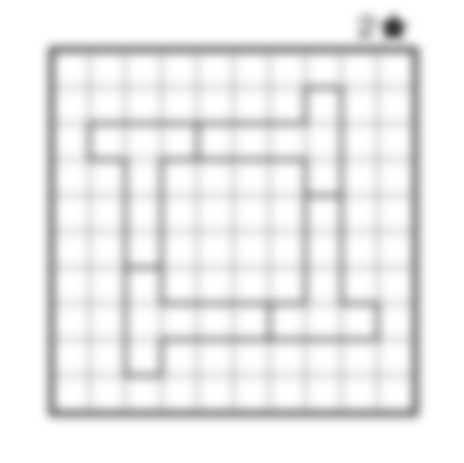 Our next favorite puzzle came from Ashish Kumar, the most recent puzzlemaster to join the team. It combined Minesweeper and Battleship logic and required some outside of the box thinking.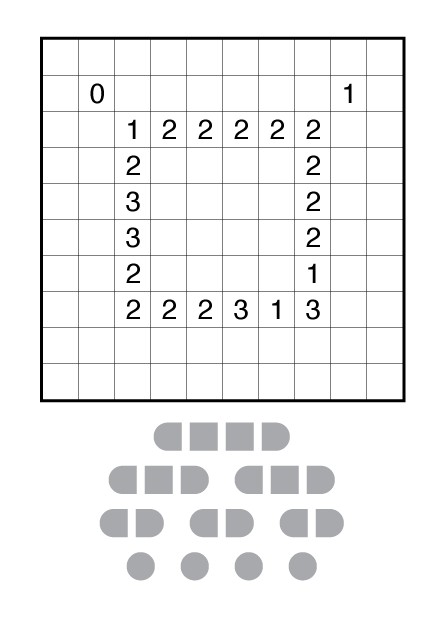 For some reason I don't fully understand, pi-themed puzzles are always popular on the site. Serkan Yürekli brought out a Digital Battleships puzzle that used the first 100 digits of pi and a nice series of outside clues to limit the grid.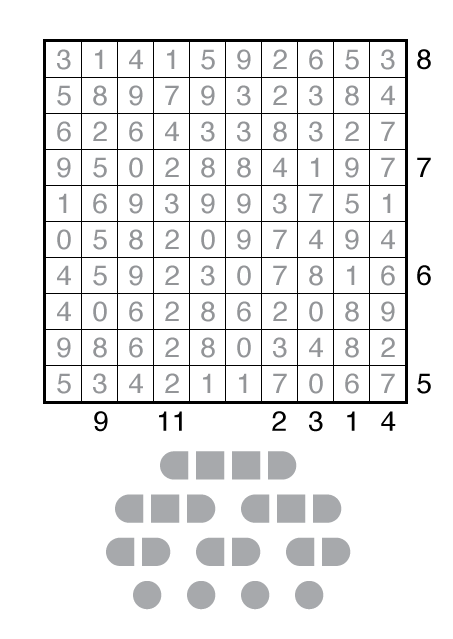 Our top two puzzles both used the theme of "two" in different creative ways. Guest contributor Bryce Herdt made this challenging Pentopia puzzle with only two-way straight arrows as clues.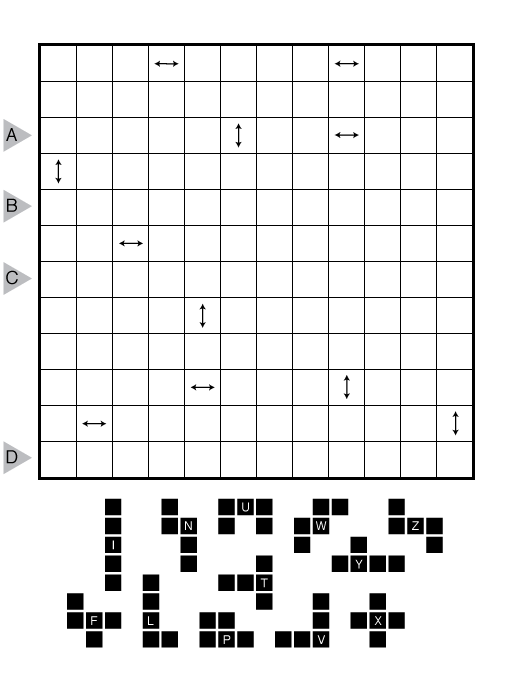 Leading to our best object placement puzzle of 2019, this quite unusual and very logically interesting Battleships puzzle by John Bulten.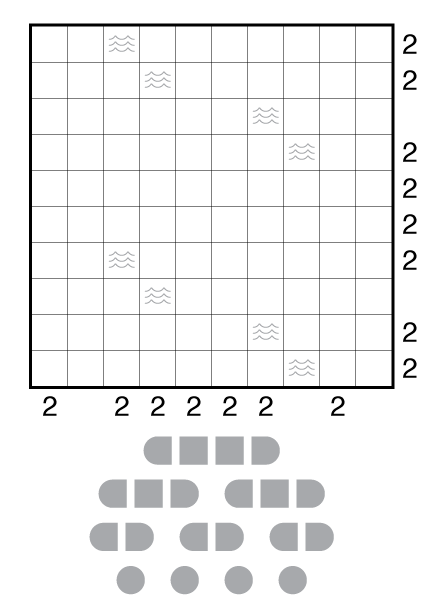 All of these best Object Placement puzzles are collected in this PDF file.