This week we are sharing easy sample puzzles from our ebook The Puzzlemasters' Workshop which showcases six authors exploring new puzzle styles or variations with 8-10 challenges in each section. Today's post is Turf.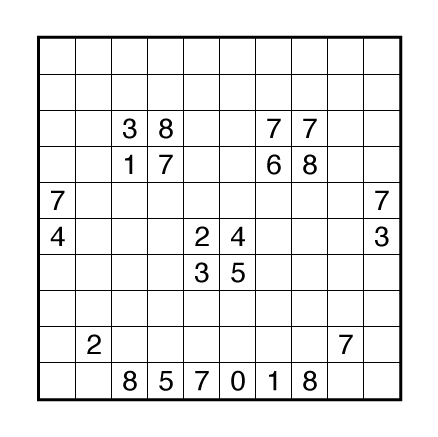 Theme: Happy Face
Background: Shading puzzle style created by John Bulten in 2015 and now more fully explored in this book. Turf draws partially on elements from other styles like Minesweeper, and is inspired by the pseudorandom regions of bicolor tiled floors.
Rules: Shade some white cells black so that one of the grid's clues in each contiguous white or black region indicates the clued region's area. (Each contiguous region must therefore have at least one clue.) Any other clue in the region must indicate how many of the clued cell's immediate neighbors are white (up to 9, including itself).
Example by John Bulten: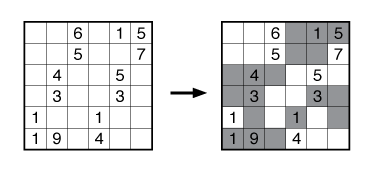 (No official times or solution entry for this week; just click "SOLVE?" when finished.)
Solution: Last page of PDF
Note: More Turf puzzles can be found in The Puzzlemasters' Workshop.