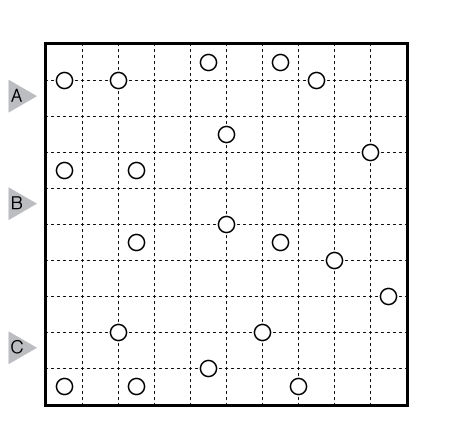 Theme: Logical
Author/Opus: This is the 3rd puzzle from guest contributor Joseph Howard.
Rules: Standard Spiral Galaxies rules.
Answer String: Enter the number of cells in each connected group (between bold lines) in the marked rows. Separate each row's entry from the next with a comma.
Time Standards (highlight to view): Grandmaster = 2:45, Master = 3:45, Expert = 7:30
Note: Follow this link for classic Spiral Galaxies puzzles on this website and this link for variations on Spiral Galaxies puzzles. If you are new to this puzzle type, here are our easiest Spiral Galaxies Puzzles to get started on. More Spiral Galaxies puzzles will soon be found in The Art of Puzzles 2.