Our master+ subscribers receive access to two bonus puzzles each week in addition to other rewards. We make these posts so those supporters have a space to comment on these puzzles, mark as FAVES, or log their solving. If you are interested in subscribing and seeing these bonus puzzles, click here for more info.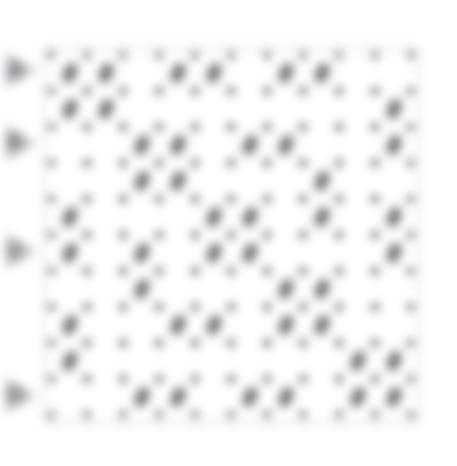 Theme: Boxy
Author/Opus: This is the 32nd puzzle from our contributing puzzlemaster John Bulten.
Rules: Variation of Slitherlink rules. The loop may now intersect itself at a point (it still may not coincide anywhere). At any dot at which more than 2 segments meet, the segments must all travel straight through the dot. This example may help: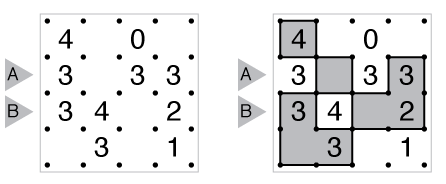 Answer String: For each marked row, enter the length in cells of each connected group inside the loop from left to right. Separate each row's entry with a comma. Shading the loop so that each fence separates a shaded/unshaded cell can help identify what is inside. For the example, the answer would be "11,12".
Time Standards (highlight to view): Grandmaster = 7:45, Master = 10:15, Expert = 20:30
Note: Follow this link for other Slitherlink variations and this link for classic Slitherlink. If you are new to this puzzle type, here are our easiest Slitherlink puzzles to get started on. More Slitherlink puzzles can be found in our books The Art of Puzzles and Slitherlink and Variations.