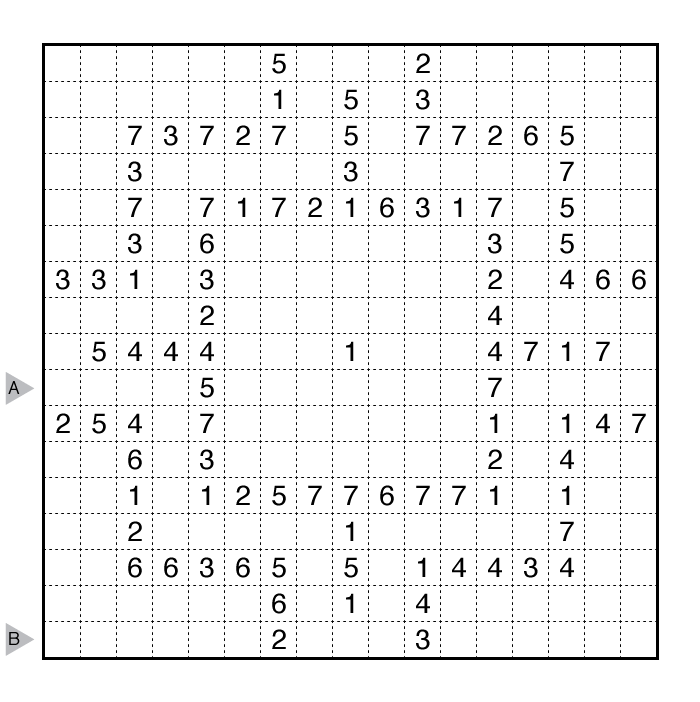 (View image directly for larger form.)
Theme: One is the Loneliest Fillomino?
Author/Opus: This is the 248th puzzle from our contributing puzzlemaster Grant Fikes.
Rules: Standard Fillomino rules.
Answer String: For each cell in the marked rows/columns, enter the area of the polyomino it belongs to. Enter just the last digit for any two-digit number. Start with the 10th row, followed by a comma, followed by the 17th row.
Time Standards (highlight to view): Grandmaster = 5:15, Master = 8:30, Expert = 17:00
Note: Follow this link for other classic Fillomino. If you are new to this puzzle type, here are our easiest Fillomino puzzles to get started on. More Fillomino puzzles can be found in The Art of Puzzles and in Fill o' Fillomino by Grant Fikes.