In honor of Kakuro's past as Cross Sums and Cross Addition, John wanted to share this version of the puzzle with an older presentation style. This presentation may help you find a "hidden puzzle" that John left for solvers to discover.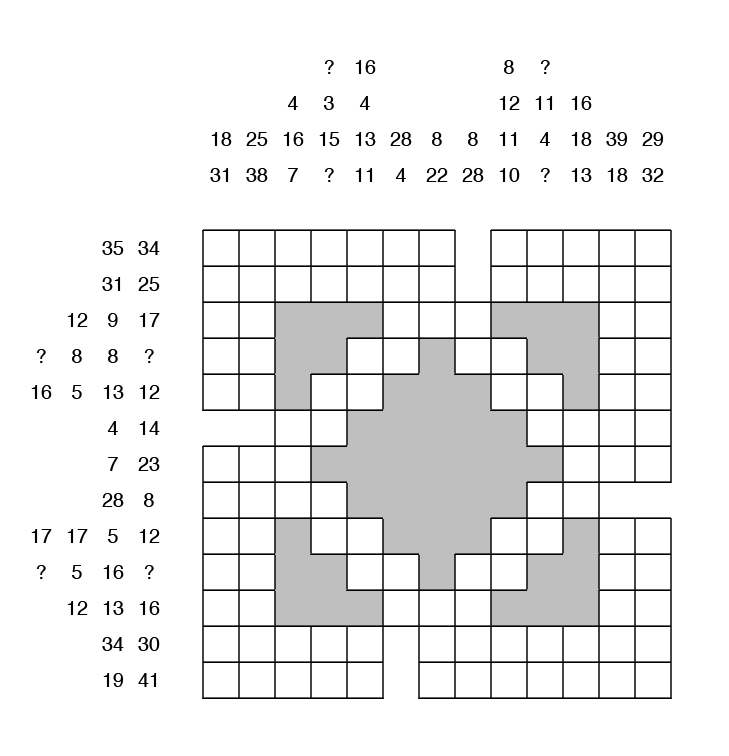 (view directly for a larger image)
Author/Opus: This is the 29th puzzle from our contributing puzzlemaster John Bulten.
Answer String: Enter the fifth row and fifth column of the hidden puzzle solution in standard format, separating the entries with a comma.
Time Standards (highlight to view): Grandmaster = 2:00, Master = 3:30, Expert = 7:00
Solution: PDF