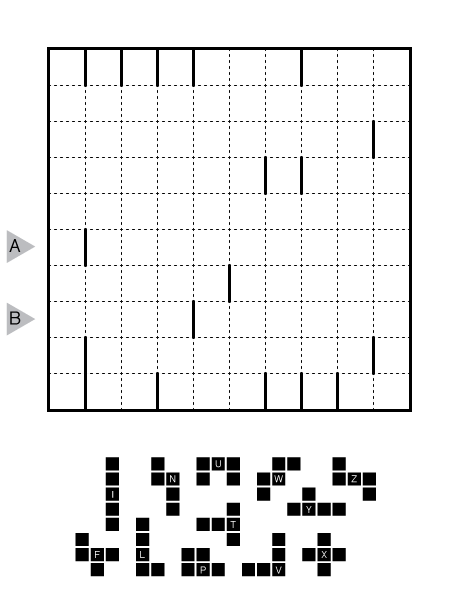 Theme: Vertical Hold (originally on the US round for the 2016 WPF Puzzle Grand Prix)
Author/Opus: This is the 203rd puzzle from our contributing puzzlemaster Grant Fikes.
Rules: Variation of Pentominous rules. Some borders between pentominoes are already drawn.
Answer String: Enter the letter associated with the pentomino occupying each cell in the marked rows from left to right, separating the groups with a comma. Use CAPITAL LETTERS!
Time Standards (highlight to view): Grandmaster = 2:00, Master = 3:15, Expert = 6:30
Note: Follow this link for other Pentominous puzzles. If you are new to this puzzle type, here are our easiest Pentominous to get started on.