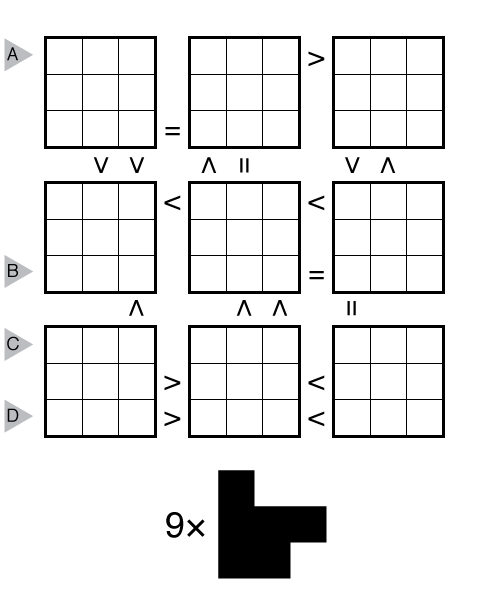 Theme: Logical (Originally on 2014 Hungarian Puzzle Championship)
Author/Opus: This is the 4th puzzle from guest contributor Zoltán Horváth.
Rules: Put the given shape into each box; the shape can be rotated and reflected. Relationship signs (<, =, >) indicate the relative number of shaded cells for that row/column in adjacent boxes.
See also this smaller example with four boxes: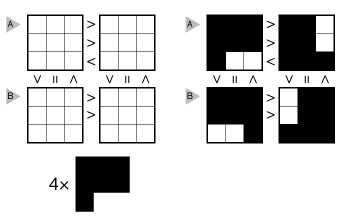 Answer String: Enter the length in cells of the black shaded segments in the marked rows, starting at the top. Separate each row with a comma. Shaded groups continue across the box boundaries. The example has the key "5,32".
Time Standards (highlight to view): Grandmaster = 3:30, Master = 4:30, Expert = 9:00
Solution: PDF