Today's surprise originally comes from Hans van Stippent, with some edits by me (Thomas Snyder) to increase the challenge and rewards of the solve. Together, we present this creative "Mystery Tapa" where all the clues (any value from 1-8) have been replaced with ?'s.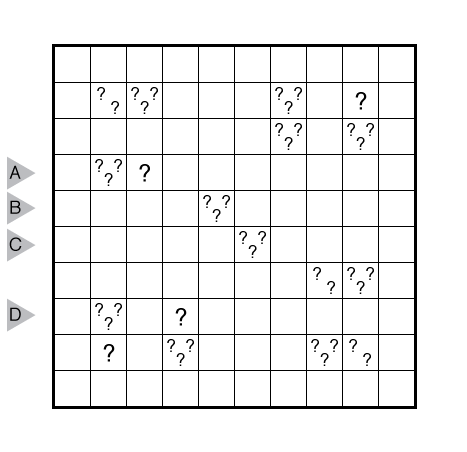 Theme: Clueless?
Rules: Variation of Tapa rules. All clue numbers (1 and above) have been replaced with question marks.
Answer String: Enter the length in cells of each of the shaded segments from left to right for the marked rows, starting at the top. Separate each row entry from the next with a comma. A double-digit number should have both digits entered.