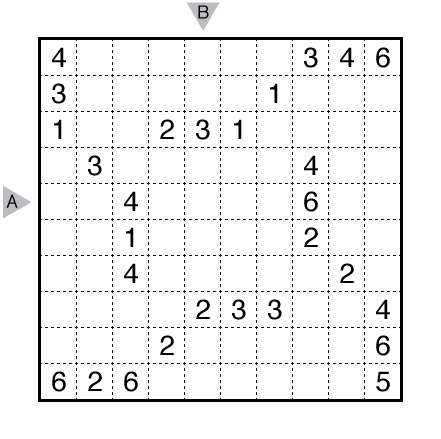 Theme: 28 again: opus #4 in Grant's series with just 28 "dice" givens. (See here and here and here for the earlier puzzles).
Rules: Standard Fillomino rules.
Answer String: For each cell in the marked rows/columns, enter the area of the polyomino it belongs to. Start with the 5th row, followed by a comma, followed by the 5th column.
Time Standards (highlight to view): Grandmaster = 2:15, Master = 3:00, Expert = 6:00