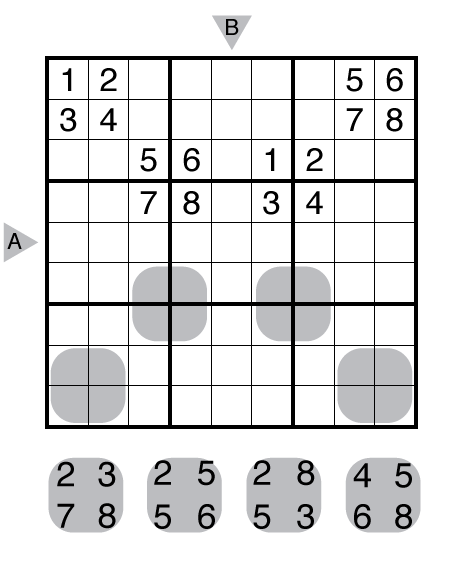 This is a "Franken-Friday" puzzle variation.
Theme: Squares of Squares (a pattern slightly reminiscent of last Friday's puzzle)
Rules: Standard Sudoku rules. Also, there are some numbered shapes given beneath the grid that must be put in their proper places inside the grid. The shapes can be rotated, but cannot be reflected.
Answer String: Enter the 5th row from left to right, followed by a comma, followed by the 5th column from top to bottom.
Time Standards (highlight to view): Grandmaster = 5:15, Master = 7:30, Expert = 15:00