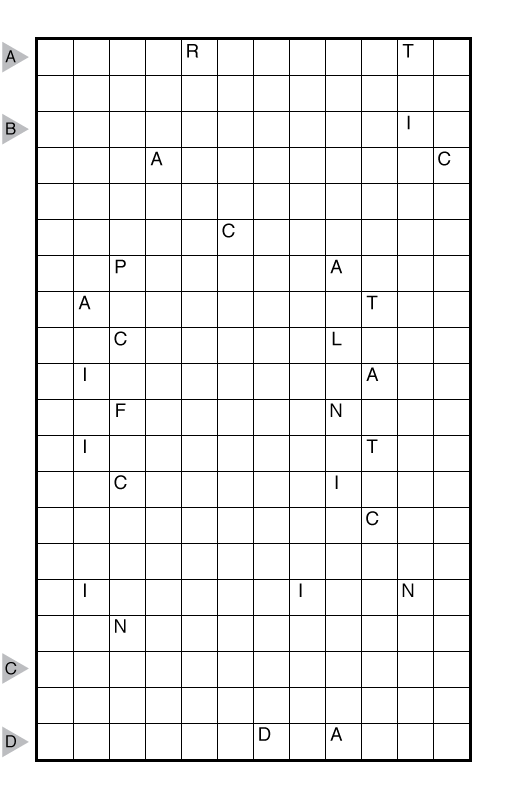 This is a "Franken-Friday" puzzle variation.
Theme: Crypt-oceanography.
Rules: Standard Nurikabe rules, except the size of each island has been encrypted. Each letter in this puzzle stands for a different positive integer, which must be determined while solving the puzzle. (Formatting note: space has been left in the cells for you to write the actual number values beneath each letter.)
Answer String: Enter the length in cells of each of the black segments (the unnumbered, connected "ocean") from left to right for the marked rows, starting at the top. Separate each row's entry from the next with a comma.
Time Standards (highlight to view): Grandmaster = 10:00, Master = 15:00, Expert = 30:00