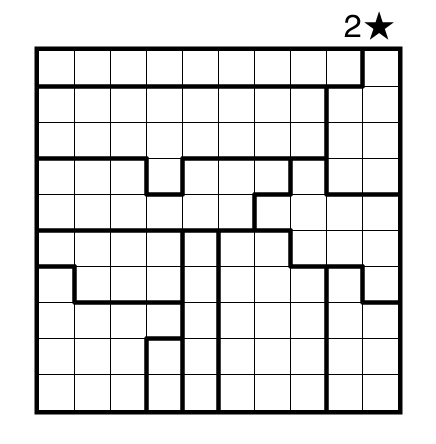 This is a "Franken-Friday" puzzle variation.
Theme: Corrupted Regions
Rules: Variation of standard Star Battle rules. Two stars per row and column, but no region has exactly two stars. Each region must contain some number of stars other than 2, including possibly no stars at all.
Answer String: For each row from top to bottom, enter the number of the first column from the left where a star appears. Enter these numbers as a single string with no separators.
Time Standards (highlight to view): Grandmaster = 2:30, Master = 4:30, Expert = 9:00