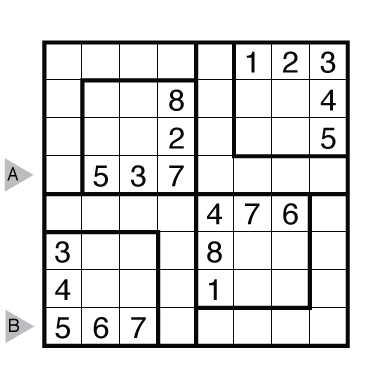 Theme: L's Big and Small
Rules: Combined Deficit and Surplus Sudoku rules, with some regions with fewer numbers (no repeats but one number missing) and others with more numbers (1-8 plus one repeat) than expected in a Sudoku. Use numbers from 1-8.
Answer String: Enter the 4th row from left to right, followed by a comma, followed by the 8th row from left to right.
Time Standards (highlight to view): Grandmaster = 4:30, Master = 7:00, Expert = 14:00