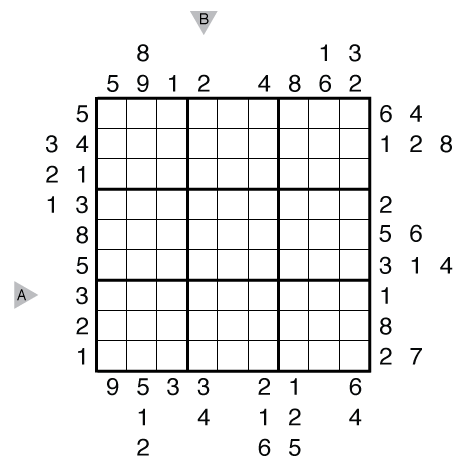 Theme: A series of series (and a constant and a square) — The seemingly random numbers outside the grid actually have some rhyme and reason.
Rules: Standard Outside Sudoku rules.
Answer String: Enter the 7th row from left to right, followed by a comma, followed by the 4th column from top to bottom.
Time Standard: Outside Sudoku Grandmaster = 5:00, Master = 7:00, Expert = 14:00