Our last week of puzzles, including Balance Loop and Tapa (Islands), can be found in this PDF.
This week marks a new paperback book release for us. The Colossal Cave Collection by Roger Barkan, which has been in our e-store for several months, is now available in print at Amazon, Barnes and Noble, and other fine retailers. We'll be posting some puzzles from the book, as well as one special new variation from Roger, throughout the week.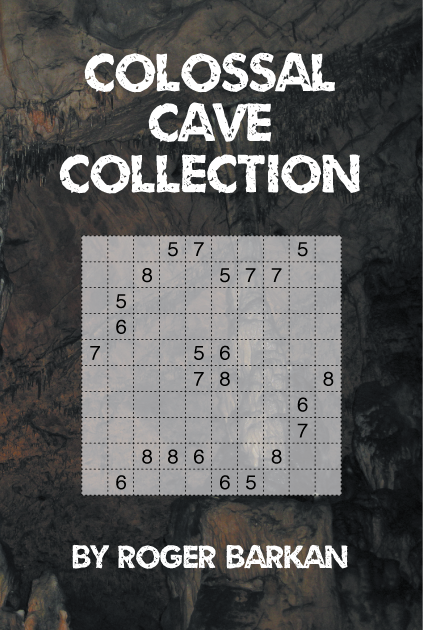 We are planning to release Logic Puzzles 101 and then The Art of Puzzles in paperback form this February and March. Besides print versions of existing titles, we are on track to release ~12 e-books this year. This weekend our grandmaster patrons received an early release of the first section (Yajilin and Double Yajilin) from The Art of Puzzles 2: Double Trouble. The e-book will be in our store soon, but if you want to be sure to get all our e-books early then please click here for more info.