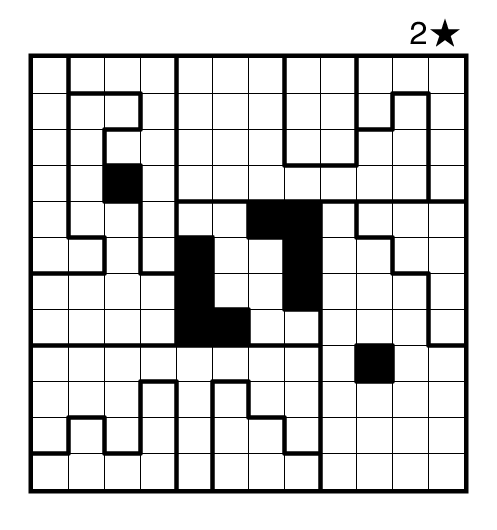 Theme: Boxed In. (But it plays out differently than yesterday's "Boxed In".)
Rules: Standard Star Battle rules. Two stars per row, column, and region.
Answer String: For each row from top-to-bottom, enter the number of the first column from the left where a star appears. Enter these numbers as a single string with no separators.
Time Standard: Star Battle Master = 9:00, Expert = 27:00, Novice = 1:30:00
Editorial Note: Be warned — this puzzle is difficult and has inconsistent and highly variable solving times, possibly because it may require some unusual techniques. Advice on solving this puzzle has now been posted in "Ask Dr. Sudoku #3"